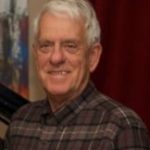 Bergeron & Co., (Chartered Professional Accountants) is a professional accounting firm with an office located in Edmonton, Alberta.
Since inception in 1981, the firm's mission is to provide excellent bilingual accounting services & products to small and medium-sized businesses, not-for-profit organizations and individuals through a competent and efficient team.
The firm offers its clients a wide variety of accounting, tax planning and management services. The firm relies on its qualified and motivated employees to assure reliable and unparalleled services. We make use of the varied knowledge and experiences of our team in helping us to achieve your objectives and exceed your expectations.
We are all committed to ensuring that Bergeron & Co. excels as an accounting firm. Although the company has grown and undergone some changes throughout the years, it has never lost focus of its philosophy: To offer a high quality, personalized service at an affordable, yet competitive price while keeping the client's needs in mind.